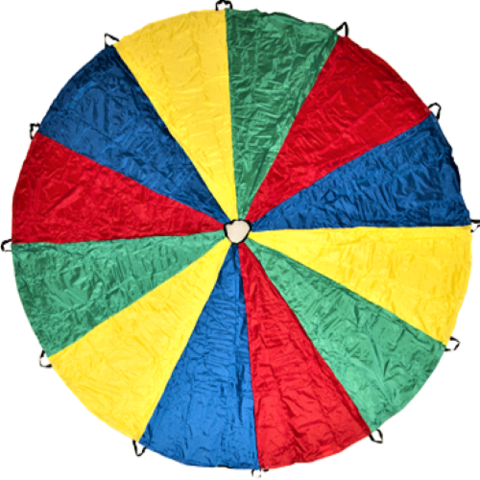 20' Rainbow Parachute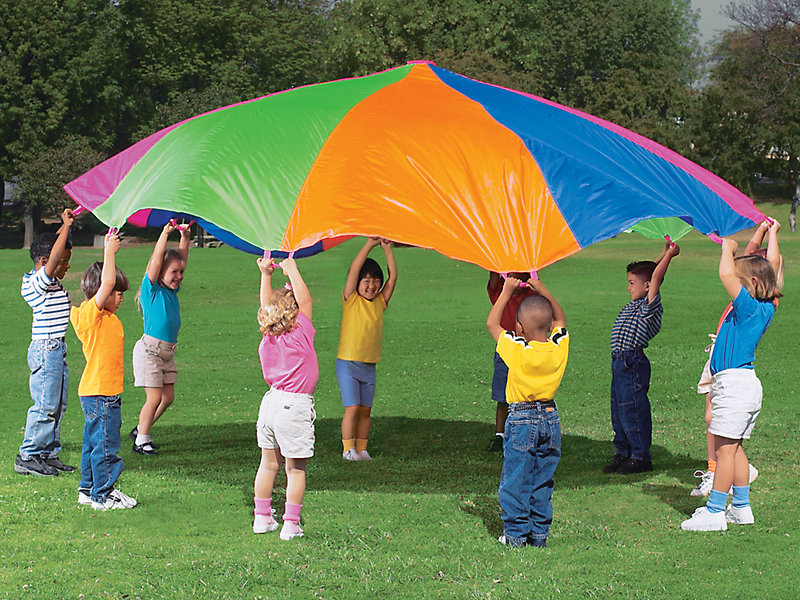 Children's party play parachutes are a fun and unique activity for kids. Our 20 foot round parachutes provide fun for up to 12 children to play at once, with each participant having their own hand grip.

There are numerous parachute games that will keep your little ones occupied for hours and a few include:
Parachute Ball Catch
The Wave Game
Parachute Twister
'Chute Bean Bag Toss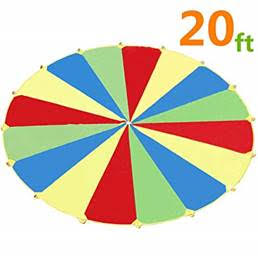 Use your creativity to see what other fun activities you are able to imagine with our durable and colorful parachutes, because they are always a hit at children's events.
This yard game is a great rental and will keep your guests entertained
at
carnivals
, church functions,
HOA events
, and more.