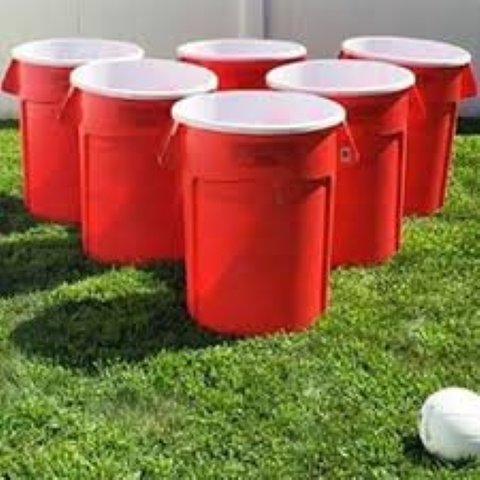 Lawn Pong
Actual Size: 12 - 32 gallon "cups" and 2 balls.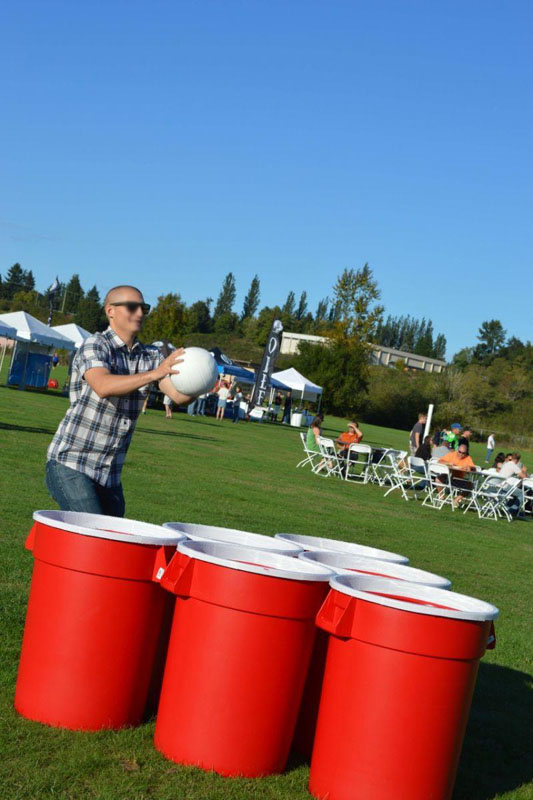 Lawn Pong is even BIGGER than Giant Pong! Our Lawn Pong Rental uses giant red solo cup replica trash cans. These are designed to look just like red solo cups and give you the classic feel of the game. A total of twelve cans are arrayed like a regular game of table pong. The regular ping pong balls have also been replaced with volleyballs. Teams or players will take turns throwing or bouncing the volleyball across the playing area to try and make it into the opposing teams cups. If they manage to get one, that cup is pulled to the side and play continues. The first team to eliminate all the cans from the opposing team's side wins!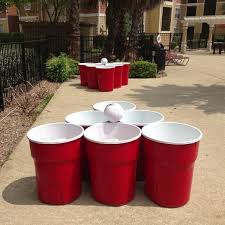 Add tables, chairs, tents, concessions, and yard games to make this event super fun! Relax along with your guests and have your event fully catered with O'Brien Productions. With multiple options to choose from, like a Shrimp or Crawfish Boil, we can do as little or as much as you prefer. Favorite catered options include Funnel Cakes, Boiled Peanuts, or Cotton Candy, but we always have our grills ready to go for the classic Hotdog and Hamburger BBQ!