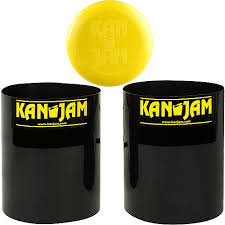 Kan Jam
Actual Size: Under 5 lbs.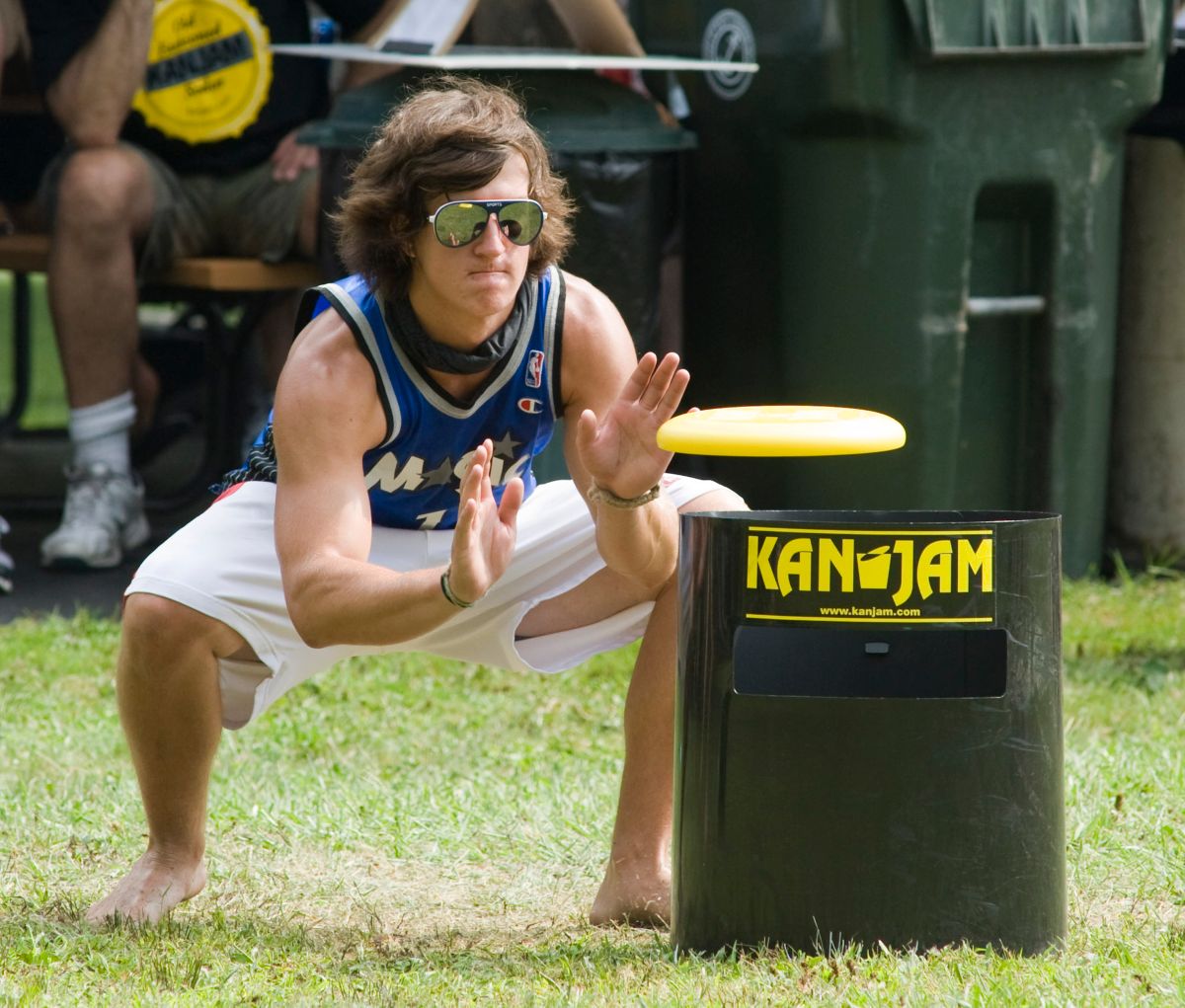 KanJam is a 4 player disc game, similar to bean bag toss played with a disc instead of bean bags that uses teamwork to score. The object of the game is to score points as a team by throwing the disc in the goal - the kan. Instead of just throwing the disc back and forth in the backyard, KanJam provides hours of fun with a target to throw toward and the challenge as a teammate of redirecting an errant toss on the other end. This set is lightweight and easily portable, making it the perfect game for tailgating, college, camping, backyard, and the beach.
Set up the goals ("kans") 50 feet apart.
Teams take turns throwing/deflecting the disc toward the goal.
Play to 21 points.
NOW AVAILABLE - KanJam just got that much cooler. Download the KanJam app to get rules, how-to videos and a super easy to use scorekeeper!