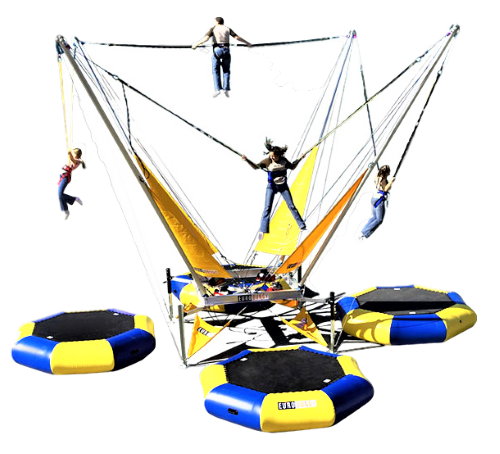 Trampoline Quad Jumps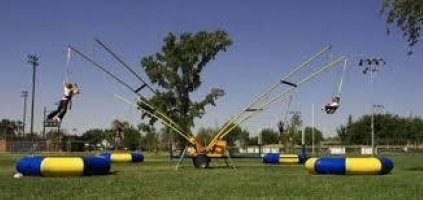 This Quad Trampoline Jump allows up to 4 people to jump at a time. Participants can do a variety of aerial aerobatics but with the safety of bungee cords attached to their harness. Riders are jumping on an inflatable air mattress to absorb the landings and propel them to new heights. Jumpers can try multiple flips, and may jump as high as 25 feet.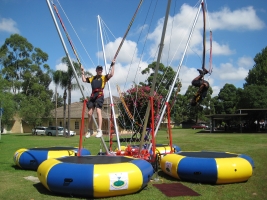 This fun rental is great for school and church carnivals, festivals, university events, fundraisers, company picnics, and more.

Call us to at 770-422-7200 and let us show you how easy it is to organize a memorable event for your company, HOA, school or church.

Our Trampoline Quad Jumps rent for a minimum of 2 hours for $1,000.
Additional hours only $400 per hour (minimum 2-hour reservation required).