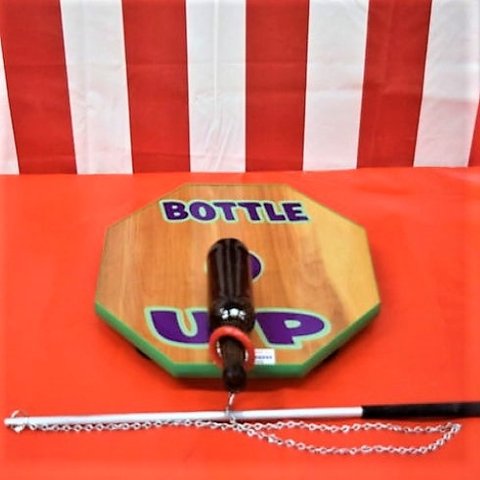 Table Top Game - Bottle Up
Actual Size: approx. 25 lbs.




With our Bottle Up Game, you are fishing for bottles. Well, not really, but it's close! Try and hook the neck of the bottle with the provided rod. Get the bottle to stand up erect and win a prize!