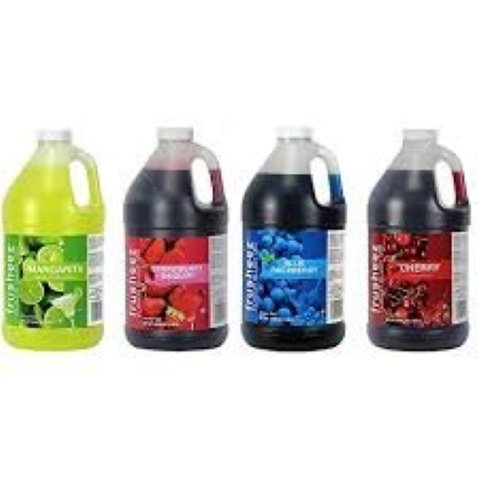 Frozen Drink Machine Syrup Flavors
Actual Size: 1/2-gal. jug






1/2 gallon Frozen Drink Syrups
O'Brien Productions
770-422-7200
www.obrienproductions.com
Easy-fix mix with high-intensity Frusheez flavor. Our Frusheez

®

Flavorings are ready-to-freeze with only four parts water and one part mix. These concentrates turn your slush freezer into a delicious drink machine.

Kick it up a notch with the appropriate liquor.
Note: Iced drink freezing time is appx. 1 - 1.5 hours, it may take longer if alcohol is added to mixture.
You MUST use the mix we sell. No other mix allowed in our frozen drink machines.