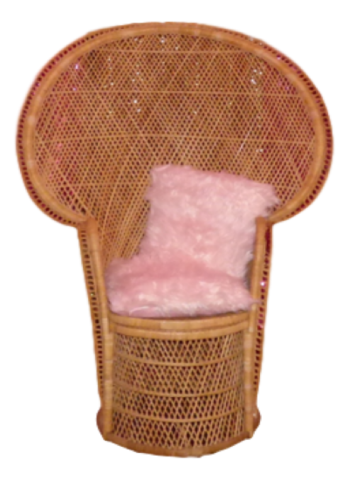 Celebration Chair
Actual Size: 60"H x 48"W x 24'L (deep) - 10 lbs.
Age Group: All ages




Looking for a stand out seat for the guest of honor? Rent our Celebration Chair for a mother to be, a bride, the Easter Bunny or your special guest.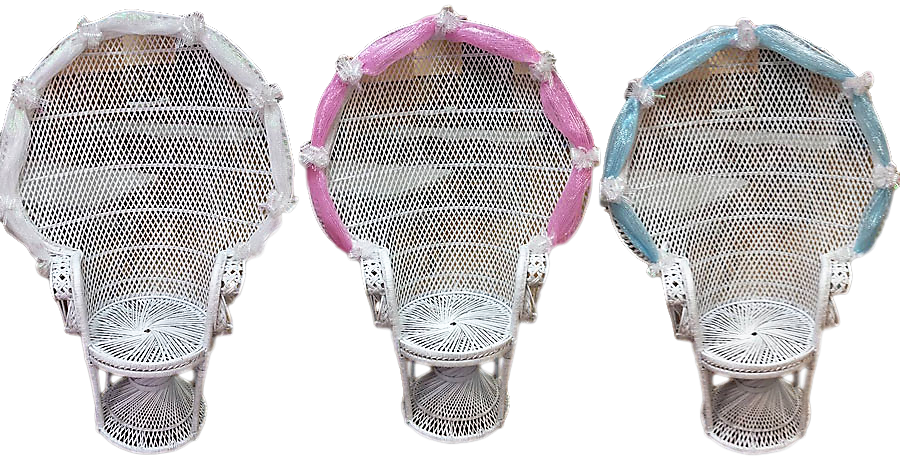 This chair is easily decorated for weddings, baby showers, birthday parties and will fit perfectly into your event. Whoever your guest of honer might be, we have the perfect chair rental to make them feel extra special at their celebration. Rent our Celebration Chair!
This chair will arrive without decorations. Easily decorated with a rental of our pillows, ribbon, lighting, etc.