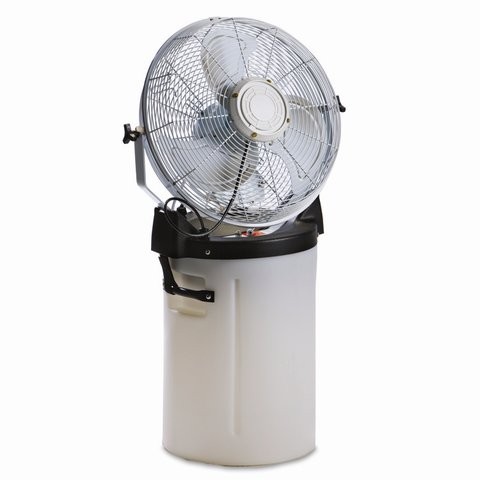 Misting Fan
Setup Area: Outdoor
Outlets: Requires Power




Cooling Industrial grade Misting Fans offer many outdoor cooling solutions. Reducing air temperature by as much as 30°F, this 3-speed fan provides up to seven hours of use.
With a 10 gallon built in water reservoir for portability, it can be used for the following:
Rent one today to cool your
outdoor event.