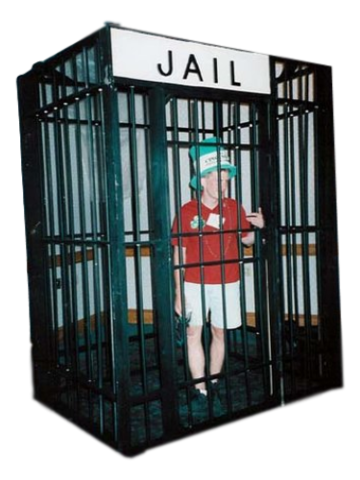 Jail
Outlets: None Needed
Age Group: Adult




For this fundraising game, Jail, guests can donate to bond you out of the Slammer. This is a perfect activity for raising funds for a specific cause or charity.

A chosen participant can hang out behind bars until enough money is raised for their cause, to bond them out. Guests can view the jail bird while walking around the event. You can use for one day, or multiple days with various participants, to accept donations (bail) for one or more charities.

Jail is a fun, easy, and entertaining way to bring attention to the charity or charities of your choice, and can be used at any location!