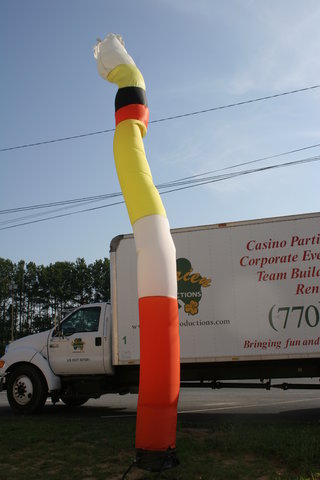 Orange, White, & Yellow Sky Dancer
Outlets: 1 hp blower - 120 AMP




Orange, White & Yellow Sky Dancer

Sky dancers are a great way to get your event or location noticed from the street.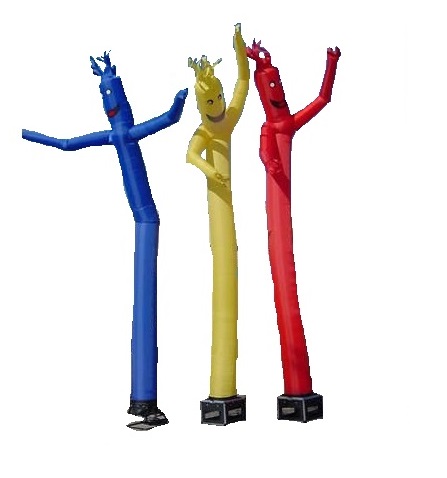 Like a bounce house, they will draw desired attention from everyone who passes by. They are frequently used for
grand openings
,
carnivals
,
festivals
,
company picnics
,
trades shows
,
corporate anniversaries
,
community benefits
, or to tell your guests that this is where the parties is at!!!

Rent theses colorful Sky Dancers for your
Halloween
or Fall
themed party
.

Powered by a 1 hp blower and will wave around constantly.