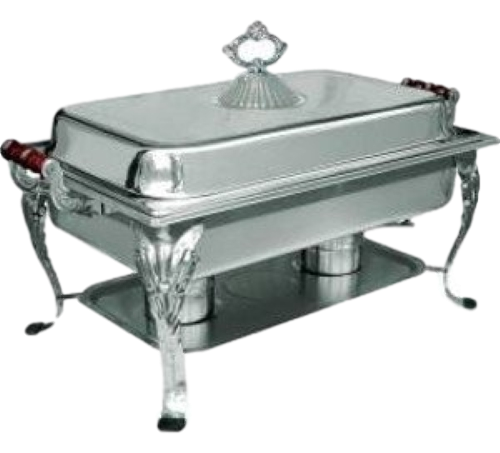 8 Qt. Rectangle Chafing Dish
Actual Size: 17'H x 13 1/2"W x 26"L - 8 qt.




Chafing Dish - 8 quart
O'Brien Productions
770-422-7200 www.obrienproductions.com
Whether you're looking for square and rectangular chafer dishes that can sit flush against one another for space-efficient storage or round and oval products, which prevent food from getting stuck in corners, we have you covered. You can even stock up on disposable chafer kits that can be simply thrown away for quick cleanup. Additionally, it's convenient that many of the products we carry are stackable for easier transport. If you're looking for other rentals for your catering needs, check out our serving utensils, linens and table covers.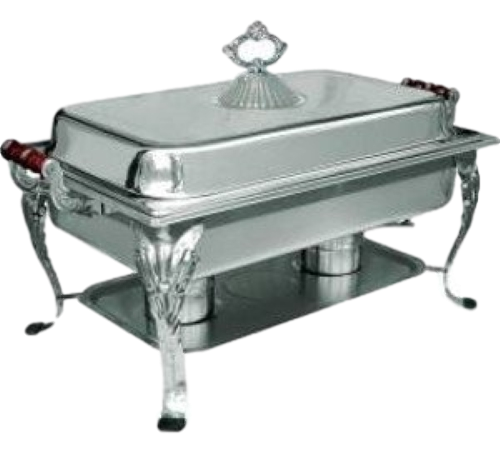 Use a chafer dish to keep your entrees, sides, and other foods hot while you're serving them to your guests. Plus, all of these items feature sleek finishes and are visually appealing.
Our selection of chafer dishes includes products of various capacities to hold anything from lasagna for a large event or small amounts of gravy for a buffet-style holiday lunch. Additionally, since every chafer dish comes with its compatible lid, you can rest assured that your foods will remain hot, fresh, and moist while they're sitting out on the buffet line.
Complete with a water pan, food pan, cover, and fuel holders, this chafer distributes heat evenly to keep your hot food items warm throughout the entire length of your reception, banquet, or catered event.
This chafer includes both a full size water pan and food pan that fit perfectly into the frame for immediate use.
It comes with 2 fuel holders that keep hands, clothes, and other flammable contents a safe distance from the flame.