Are you ready to host a Sports Theme Party for serious sport's fans? Then for your next big event, let us help you throw an energetic sporting celebration that is sure to please every "player" in attendance! With O'Brien Productions it is easier than ever to host a major corporate event, company picnic, or personal celebration. Let us take care of all the details so you and your guests can relax and enjoy the big game...aka party!
Setting & Decor:
Your guests will enter the venue and feel like they are star players running onto the field. With a full display of AstroTurf or courts, referees, and on-theme tablescapes, your guests will get the A Team treatment. O'Brien Productions can even arrange to make your V.I.P. area into sky boxes! We can also provide a dance floor with theme specific lighting and put a team logo onto certain items at the venue. We can even have a special item for a giveaway. If you have a specific item in mind, just let us know.

Around the Bar:
If you are unable to get tickets to the big game, is there any place better to watch than at a sport's bar? The team of event designers at O'Brien Productions can create a bar to resemble your neighborhood sport's bar. Or we will accent an existing bar with sports theme decor like trophies, jerseys, and helmets in your specified team color. We will provide a bartender for your event to serve your guests beer, wine, and cocktails. O'Brien Productions and our mixologists can help you to create a signature drink for the event, and can arrange to have specialty drinkware for your guests to use.

Entertainment:
A Disc Jockey and emcee can be provided to play popular music and today's top hits to keep the party going. They will invite guests to participate and give any party announcements. A full Drumline can be present to perform for you and your guests so that the audience feels like they are at a college or professional game. We can arrange for appearances from cheerleaders and players who will walk around the venue and engage with guests or pose for pictures.
Catering:
We have a large variety of different meal options for your event. You can have a full meal with buffet style dinner, or sports fan favorites like hot dogs, burgers, and peanuts. We can also have themed desserts like cookies decorated like helmets, jerseys, and trophies for a special treat. Once food and drink choices are finalized, we will handle all the details so that your meal will be ready for your event.

Photography Area:
Having a photo booth is a great way to commemorate the night and give your guests a piece of the party to take home with them. We can have balls, jerseys, foam fingers, pompoms, and crazy hair props available along with a backdrop of a stadium. You can create a classic 4 photo print or use a digital photo booth which creates larger prints for you and your guests. If you prefer, O'Brien Productions can create a custom one-of-a-kind selfie-station with pipe and drapes, balloons, and on-theme-props. Having a selfie-station provides your guests with a photography area where they can capture images of their exhilarating night with memories to last a lifetime.

Staff:
O'Brien Productions will help you to create a plan for the design of your event, but will also provide all the professional entertainment, and handle all setup and tear down. We will even have an event supervisor on site to ensure that your Sports Theme Party runs smoothly. We will coordinate everything for your event, so you can enjoy the party.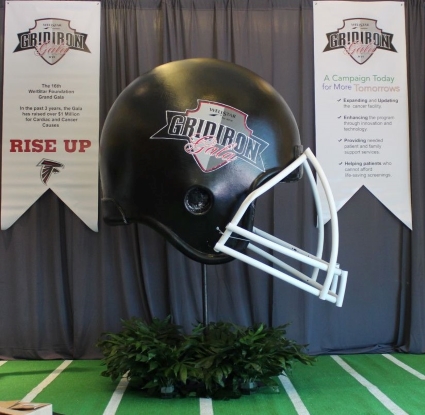 Request an Event Quote Today!

Choosing a Sports Theme Party is a fun and exciting way to celebrate any special occasion that your guests are sure to love. Whether you want a formal event, an extravagant tailgate party, or a laid back night viewing the game on our inflatable movie screen, this theme will work perfectly for all. With O'Brien Productions handling all the details, you can sit back and relax. We will take care of everything for you, so you can focus on watching the game or enjoying the party.

O'Brien Productions and our professional event designers will be happy to meet with you to develop and lay out a plan to create the perfect sporting celebration for you and your guests. With over 30 years of experience in the event party planning business, we can manage every detail for you. Call us today at 770-422-7200 or click below to request a quick quote and let us show you how we can organize a memorable event for everyone in attendance!
Request A Quote
Looking for a specific sport? Choose from our list of Sport's Theme Parties below!
Sports Theme - Baseball & Softball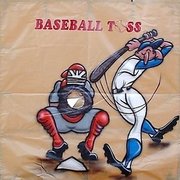 Sports Theme - Basketball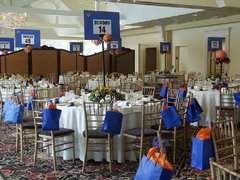 Sports Theme - Football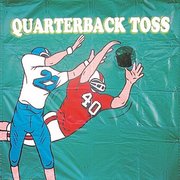 Sports Theme - Golf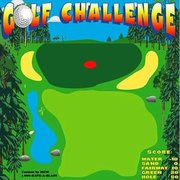 Sports Theme - Hockey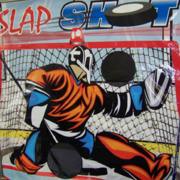 Sports Theme - Ninja Warrior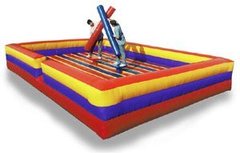 Sports Theme - Soccer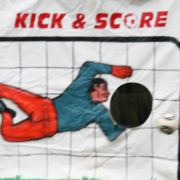 Sports Theme Volleyball & Badminton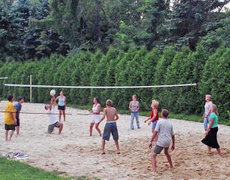 Sports Theme - Yard Games