J'aime la France! Celebrate your love for French style and its beautiful country with a Paris Theme Party. Enjoy a night under the Eiffel tower, experience the Louvre museum, and eat French cuisine while sipping champagne with your guests for your next special event. Whether you are hosting a corporate event, school prom, or a personal celebration, our Paris party is great for any occasion. Let O'Brien Productions design your next event and see how easy putting on an event can be with us!
Setting & Decor:
Your guests will enter the venue and feel like they just flew to France. Formal tablecloths, napkins, and chair covers will decorate the tables and we can have a backdrop with the city scape of Paris to immerse your guests into the fantasy. We can have a logo put onto items at the venue, and even have a special item for a giveaway. If you have a specific item in mind, just let us know.

Around the Bar:
We can provide a drink station if one isn't already available, or we will accent an existing bar with irises and fleur-de-lis so it looks like springtime in Paris. We will provide a bartender to serve you and your guests Paris favorites like red wine, or champagne. J'adore le champagne! O'Brien Productions can even arrange for specialty drinkware to serve the beverages and help you to create a signature cocktail for your event.

Entertainment Options:
A Disc Jockey can be provided to play top hits or popular French dance music. The DJ will invite all your guests to participate in the festivities and give any party announcements. A Professional Artist can be provided to draw out caricatures of your guests throughout the night so they can take a piece of the party with them. A Mime can put on a special performance sure to entertain everyone in attendance. This performer is a unique way to incorporate the French theme and allow your guests to experience a different type of performer.
Catering:
O'Brien Productions has a variety of different options for any budget. Whether you would like to serve small plate hors d'oeurves or a meal of French fare, we will have options that will work for you. Once your drink and food selections are finalized, we will coordinate all the details to ensure that your meal is ready for you and your guests.

Photography Area Catering:
Having a photo booth at your next event is a great way to commemorate the night. We will provide a beautiful backdrop with the famous Eiffel Tower lit up at night for your guests to pose in front of, sure to make for a beautiful scene. You can create a classic 4 photo print or use a digital photo booth which creates larger prints for you and your guests. If you prefer, O'Brien Productions can create a custom one-of-a-kind selfie-station with silk drapes, balloons, and on-theme-props. Having a selfie-station provides your guests with a photography area where they can capture images of their magical night with memories to last a lifetime.

Staff:
We will not only help you in the design process for your event, but will also provide all professional entertainment, handle all setup and tear down, and have an event supervisor on site to ensure that your event runs smoothly. Our team will handle all the details so you and your guests can enjoy the party.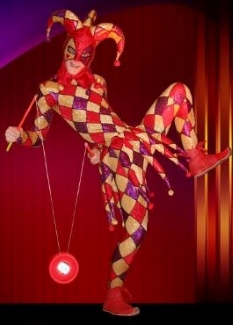 Request an Event Quote Today!
Choosing a Paris theme party is a classic, unique way to celebrate any special occasion, and with O'Brien Productions your party will be stress-free. Let your guests spend the night under the Paris stars and party the night away in style. Once you have an estimated budget and a wish list for your event, we will handle all the rest, so you don't have to.
O'Brien Productions and our professional event designers will be happy to meet with you to develop and lay out a plan to create the perfect event for everyone in attendance. With over 30 years of experience in the event planning business, we have produced over 10,000 events for clients of all sizes. We can manage every detail for you and take the work out of your next event. Call us at
770-422-7200
or click the link below to request a quick quote and let us show you how easy it is to organize a memorable Paris Theme Party!
Request A Quote