ATTENTION! O'Brien Productions is your one-stop-shop for event planning and party rental and we specialize in theme parties. By hosting a military theme party, you are not only showing patriotism, but you are also providing your guests with a fun, exciting, and most importantly, a unique theme party that has not been overdone!

Setting & Decor:
You guests will walk into the venue and be immersed into a military gala. The space can have red, white and blue or camouflage decor and touches for tablecloths, chair covers, and napkins. Military props of ammunition and medic boxes, Army canteens, and Navy bombs can immerse the entire venue. Patriotic American flag bunting can be hung on silk drapes, giving a warm welcome to your guests as they enter. Or if you prefer, a LUX entrance can be arranged with on-theme props, up lighting, and military inspired GOBO projections. Entertainers can also greet everyone in attendance upon entering.

Around the Bar:
We can provide a drink station if there isn't one readily available, or accent an existing bar with decor that keeps with your military theme. O'Brien Productions can even supply your bar with margarita machines for frozen drinks or taps for draft beers. You can create a signature cocktail for your event and we can provide specialty drinkware for everyone in attendance to take home as a promotional item or a giveaway.
Entertainment Options:
We can provide a Disc Jockey for your event that will play today's top hits and popular dance music to keep the party going. The DJ will invite your guests to join in, and also make any necessary party announcements. A Drumline Band can be provided as an entertainment element for the night, and we can even arrange for Aerial Dancers to perform from strips of fabric that hang from the ceiling. It is a great way to give your guests a fun, yet elegant, experience and make the dancers look like they are flying through the sky. Additional options for entertainment include performers dressed in military uniforms to greet your guests upon their entering, or painted army green soldier Living Statues can pose around your venue. Other options for entertainers include 1940's Wartime entertainment, bring back the Forties War Years with a Winston Churchill Celebrity Lookalike or perhaps a Vera Lynn tribute, which is perfect for World War II Military Themed Parties. A G.I. Frank Sinatra or Elvis Presley can also be arranged to perform some favorite tunes like "Fly Me To The Moon", "Come Fly With Me", "G.I. Blues" and "Soldier Boy".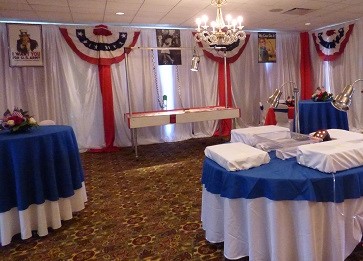 Catering:
We have a large variety of catering options that will work for any budget. Once the food and drink choices are selected and finalized, O'Brien Productions will coordinate all the details so your meal is ready for you and your guests.

Photography Area:
Having a photo booth at your event is a great way to allow your guests to commemorate the memories, and take a piece of the party home with them. You can create a classic 4 photo print or use a digital photo booth which creates larger prints for you and your guests. Another photography option includes a custom selfie-station that is an Instagram worthy design. This photo wall can be draped in on-theme silks, balloons, and props.

Staff:
O'Brien Productions will help you to create a plan for the design of your event, but will also provide all the professional entertainment, and handle all setup and tear down. We will even have an event supervisor on site to ensure that your Military Theme Party runs smoothly. We will coordinate everything for your event, so you can enjoy the party.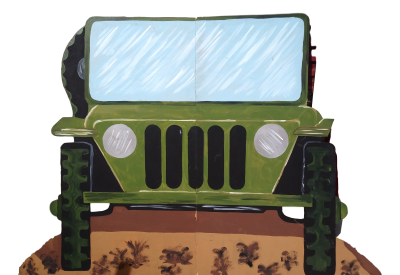 Request an Event Quote Today!

O'Brien Productions and our professional event designers will be happy to meet with you to develop and lay out a plan to create the perfect party for every guest. With over 30 years experience in the event planning business, we have produced over 10,000 events for clients of all sizes, and theme parties are our specialty.

Once you have a wish list for your event and a budget in mind, O'Brien Productions will handle all the details and make your party amazing. We can manage everything for you and take the work out of your themed event. Call us at 770-422-7200 or click the link below to request a quote and let us show you how we can organize a memorable event for everyone in attendance. O'Brien Productions brings fun everywhere we go!


Request A Quote