Mexican Fiesta Theme Party
Hola! It's Fiesta time! Get ready to enjoy a festive celebration for you and your guests! You focus on having a great time, and O'Brien Productions will handle everything else. You will be warmly welcomed to the party, greeted at the door by a beautifully dressed Senorita. Once you step into the party, you will feel like you have been transported into a Mexican Fiesta! From the brightly colored decorations to the mariachi music, to the street vendors there's no denying it!
Setting & Decor:
Our Southwestern decorations will be accented with colorful serapes, cacti, palm trees, barrels, sombreros, brightly colored linens, napkins, and chair covers. The table centerpieces will be lively, colorful, and rustic. Traditional maypoles are also available, with their colorful ribbons, which are customarily used in Mexican celebrations. We can add maracas, beads, plus any giveaways with your logo on them, for your guests to have something to take home with them to remind them of the great party you arranged for them. If you have a specific type of item in mind that you want included in your fiesta, just ask! We can make it happen for you.

Around the Buffet and Bar:
A station can be created for you and decorated with vibrant, colorful, Mexican accessories. If there is already a bar at the location, we will add accessories to dress up the existing set up. Margarita machines can be provided by O'Brien Productions if you would like to serve margaritas or other frozen drinks. We can also come up with a signature cocktail for your party! If you'd like, we can also provide specialty drinkware as another added touch. O'Brien Productions can offer a bartender will be provided to serve your guests.

Catering:
We have a variety of southwestern options to fit your budget. Once food and drink selections have been chosen and confirmed, O'Brien Productions will coordinate all the details and make sure it is all ready for you and your guests to enjoy.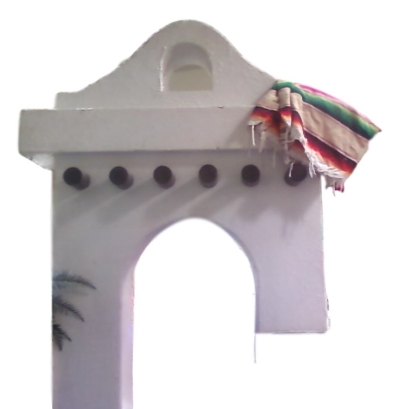 Photography Area:
Photo booths are another great way to capture the memories of a terrific Fiesta party. You can create a classic 4 photo print or use a digital photo booth which creates larger prints for you and your guests.

Entertainment Options:
A 3-man mariachi band, dressed in traditional outfits (wearing their sombreros, of course), will play fiesta music and stroll throughout the party. A DJ will keep the party going by playing today's dance music, in addition to traditional Mexican music, and inviting everyone to hit the dance floor! He will keep things moving with any party announcements and encourage the guests to participate in some line dancing! Salsa Dancers will demonstrate the fine art of the dance, decked out in full colorful costumes. They will also invite the guests to join in the fun with an instructional lesson. Ready for a little competition? How about riding a Mechanical Bull? Saddle up and feel what it's like to be a cowboy, or cowgirl, in an authentic rodeo! The padded bull sits on an inflatable mat (in case someone does fall off), with an operator making the bull twist, turn, buck, and jolt. Hold on tight because whoever stays on the longest wins a prize! And some bragging rights, too. A Tissue Flower Girl will also be at the party to make the guest beautiful, colorful tissue flowers for your guests to take home as a reminder of this amazing, fun filled party!

Staff:
O'Brien Productions will provide the staff to not only help design your event with you, but also fully setup and take down the decorations, provide the professional entertainment, and will have an event supervisor to stay on site at the party to ensure that everything runs smoothly. Our goal is to help you create an amazing event and handle all the details - you and your guests just enjoy yourselves!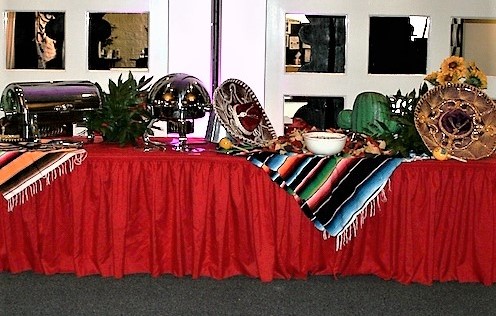 Request an Event Quote Today!

Choosing a Mexican Fiesta themed party is sure to be a unique and fun way to celebrate a special occasion, or to reward your company's employees for achieving a company milestone or recent success. Once you have an estimated budget and wish list for your event, let us show you how we can help you put together an amazing party, with your budget in mind.

O'Brien Productions and our professional event designers will be happy to meet with you to develop and lay out a plan to create the perfect event for you and your guests. With over 30 years' experience in the event planning business, we have produced over 10,000 events for clients of all sizes. Call us to at 770-422-7200 or click the link below to request a quote and let us show you how we bring fun everywhere we go and create memorable celebrations for everyone involved.


Request A Quote
  Theme Party Mexican Fiesta