Masquerade Ball Theme Party
Victorian masquerade balls were always the talk of the town because of the mystery of the masked guests, and with our Masquerade Ball Theme Party, you can host a ball of your own! Having a Masquerade Ball is a great way to celebrate any occasion. Grand decor, whimsical dresses, and mysterious masks make for an exciting and enticing event for you and your guests. With O'Brien Productions, you can put on a grand event and enjoy it while we take care of all the details.
Setting & Decor
Your guests will enter the venue and be handed a striking mask to wear for the night, although they can bring their own that matches their attire. Then they will walk into the ballroom where they will see formal tablecloths, napkins, and chair covers adorn the tables. A backdrop can be provided that shows a beautiful Venetian background so that your guests feel like they have been transported back in time. We can put a logo onto certain items and also have an item for a special giveaway. If you have a specific item in mind for the giveaway, let us know.

Around the Bar:
We will provide a drink station for your event if the venue doesn't have one available, or we will accent an existing bar with bal masque Victorian decor to make the space feel like a regal Victorian celebration. We will provide a bartender to serve you and your guests and help you to create a signature cocktail. O'Brien Productions can arrange to have specialty drinkware for your event so your guests can drink ale from a chalice like royalty.

Entertainment Options:
A DJ can be provided to keep the party going. He will invite your patrons to join in on the festivities and give any party announcements. A Live Band can be provided to perform for your guests and allow for elaborate Venetian dancing in traditional style.

Catering:
We have a large variety of different options that will work for any budget. Once food and drink selections are finalized, we will handle all the details so that your meal will be ready for your special event.

Photography Area:
Having a photo booth at your event is a great way to commemorate the night and give your guests something to take home with them. A beautiful Venetian background and props of people in full Victorian garb and intricate masks will make for an elegant backdrop for the booth. You can create a classic 4 photo print or use a digital photo booth which creates larger prints for you and your guests. We can also create a one-of-a-kind Instagram worthy selfie-station, draped with gorgeous linens and on-theme props, so your guests can take pictures and have a memory to last a lifetime.

Staff:
O'Brien Productions will help you to create a plan for the design of your event, but will also provide all the professional entertainment, and handle all setup and tear down. We will even have an event supervisor on site to ensure that your Masquerade Ball runs smoothly. We will coordinate everything for your event, so you can enjoy the party.
Request an Event Quote Today!

Choosing a Masquerade Ball theme for your next event will mesmerize your guests and give them a night to remember. You and your guests can party in true Masquerade style and have intricate masks to commemorate the night. O'Brien Productions will be there to do the work, every step of the way. Once you have an estimated budget and a wish-list for your event, we will handle the rest. O'Brien Productions and our professional event designers will be happy to meet with you to develop and lay out a plan to create the perfect event for you and your guests. With over 30 years of experience in the event party planning business, we have produced over 10,000 events for clients of all sizes. We can manage every detail for you and take the work out of your next event. Call us at 770-422-7200 or request a quote by clicking the link below and let us show you how easy it is to organize a memorable Masquerade Ball Theme Party for you and your guests!
Request A Quote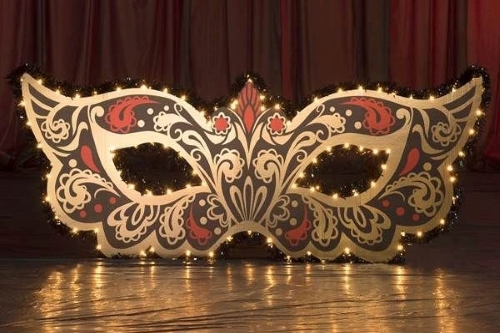 Theme Party Masquerade Ball