Cruise the Night Away Theme Party
Welcome Aboard! Time to set sail and head out to sea for a relaxing cruise filled with entertainment, fun, and adventure!

Where exactly are you headed? Well, that is up to you! There are endless options available. O'Brien Productions professional event designers will work tirelessly to help you create a cruise to remember for you and your guests. Maybe you want a smooth sailing night of endless activities to enjoy just cruising out to sea. Or, maybe you have a vision of a European themed cruise, with "stops" in multiple countries where your party guests can get a taste of different cultures. Our professional staff will make your vision come to life - to create a night to remember. O'Brien Productions will handle all the details, big and small, and take the work off your shoulders, so you can just relax and enjoy the evening - worry free.
Setting & Decor
Your guests will be greeted by the Cruise Director as you board the ship. Everyone will get excited when they hear about all the great activities to choose from on this fabulous night! As you walk through the archway, and onto the "ship" a photographer is ready to take your picture, and your adventure begins. O'Brien Productions will have the location setting staged and fully decorated, giving you the true feel of a cruise. Our event professionals have years of experience creating themed atmospheres with all the details relevant to your chosen type of party. Nautical decor, music, lighting, dining, custom bar areas, cruise ship uniformed staff, etc., these are the types of details we think of (and a million other things) to help deliver a memorable, and stress-free event for you and your guests.

Entertainment Options:
Cruise ships are known for their many types of entertainment. Your customized cruise can offer any type of show you can imagine. How about some live music, a dance show, karaoke, a magician, or a comedian? Together, we can design the perfect entertainment options to put a smile on your guests' faces. O'Brien Productions will get the talent you need and help set the stage for a night to remember.

This cruise can offer a casino so you can try your hand at blackjack, roulette, or maybe some poker. The dealers will be there ready to run the tables and the guests can try their luck at winning! Or, how about a game or two of Bingo? We can create a bingo room where guests can earn prizes or jackpots!

Some cruises offer different types of demonstrations, where the guests can watch and then participate. Perhaps you might want to add a cooking demonstration to your cruise. We can make that happen for you, too! Our goal is to make your event memorable, unique, and special...but especially easy for you. We understand how important it is for an event to be successful and memorable, and ultimately, valuable and stress-free for you. O'Brien Productions' knowledgeable and professional staff is here to serve you and give you the best experience in event production.

Dining & Around the Bar:
Every cruise ship has a Captain, of course. The Captain's table will be set for your guests for dinner, decorated with beautiful linens and centerpieces, and even an ice sculpture, if you want one! We will work with you to offer suggestions and options for the dining experience you would like to see on your cruise. Maybe you would like different types of foods, representing different types of cruise destinations - we can do it all! O'Brien Productions can coordinate and deliver the dream dining experience of your choosing.

The bar, or bars, will be decorated with festive, nautical decor, serving drinks of your choice. You may want to choose a special signature drink for your event, or possibly offer an array of tropical frozen drinks that would be expected on a Caribbean destination cruise.

Photography Area:
With many backdrops to choose from, your guests can get their picture taken in front of a cruise ship facade, a tropical beach background, or any other type of backdrop. Maybe you would like a background that has a custom named cruise, indicating your company or groups' name on it. We are also able to create a one-of-a-kind Instagram worthy selfie-station, complete with balloons, pipe and drape, and props. Whichever option you choose, a photo from this event will be a reminder of what a special evening you provided to them.

Staff:
O'Brien Productions will provide the staff to not only design your event with you, but also fully set-up and take down the decorations, provide the professional entertainment, and will have an event supervisor to stay on site at the party to ensure that everything runs smoothly. Our goal is to help you create an amazing event, and to make your life easier. We handle all the details - you and your guests just enjoy yourselves!



Request an Event Quote Today!

Choosing a Cruise Ship themed party is sure to be a unique and fun way to celebrate a special occasion, or to reward your company's employees for achieving a company milestone or recent success. A Cruise the Night Away event is also the perfect theme for your Bar/Bah Mitzvah, Graduation, Quinceanera, Prom, and Milestone Birthday!

O'Brien Productions and our professional event designers will be happy to meet with you to develop and lay out a plan to create the perfect event for you and your guests. With over 30 years' experience in the event party planning business, we have produced over 10,000 events for clients of all sizes. We can manage every detail for you and take the work out of your next event. Call us to at 770-422-7200 or click the link below to request a quote and let us show you how we can organize a memorable event for your company!
Request A Quote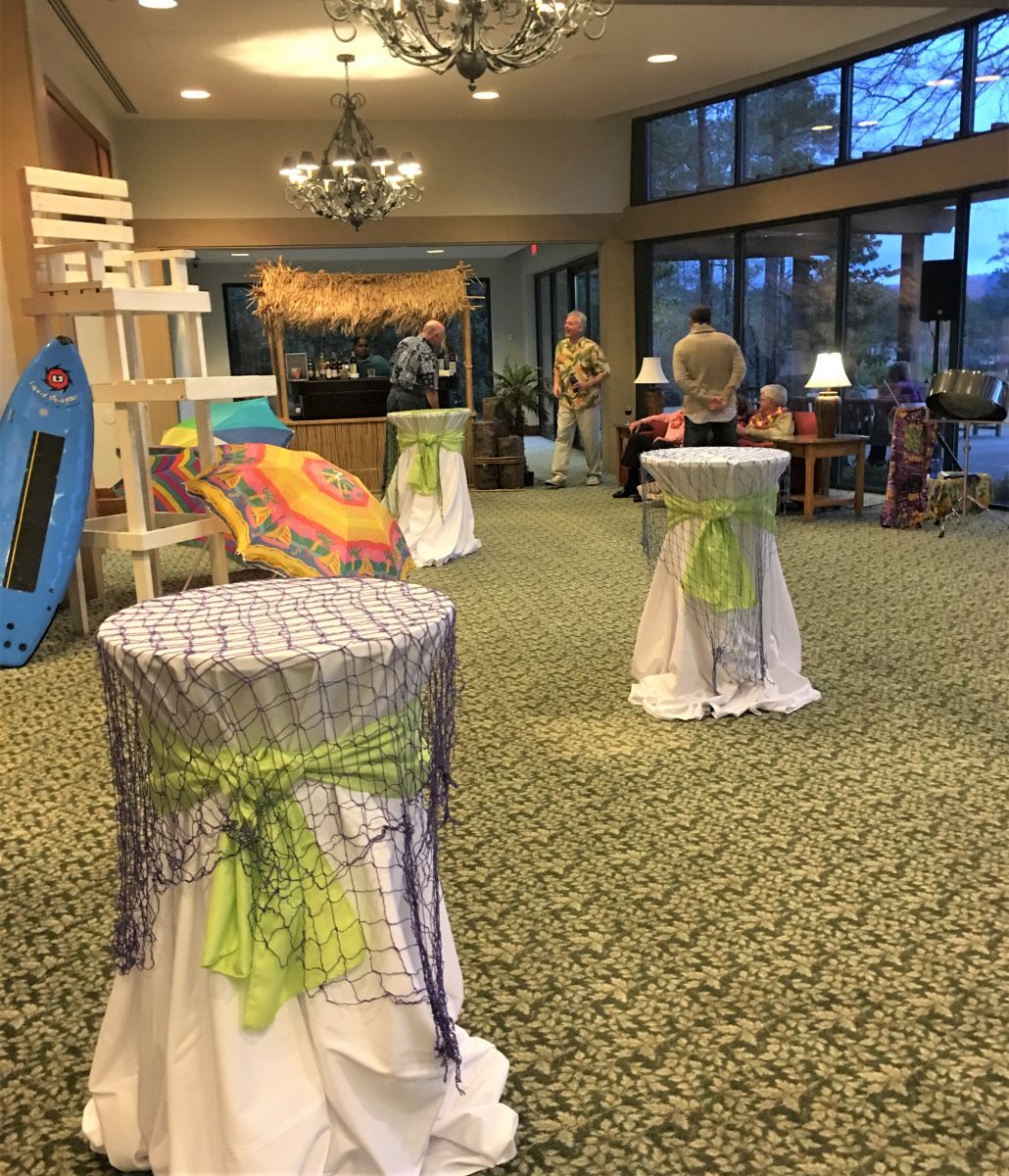 Theme Party Cruise the Night Away