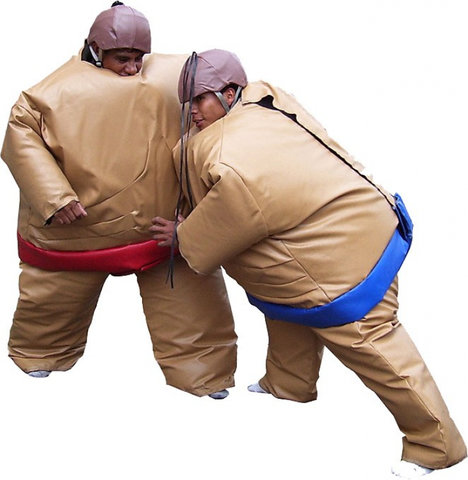 Inflatable - Sumo Wrestling Suits & Mat
It's a battle for the title of
"Sumo Wrestling Champion!"



This Sumo Wrestling Suits & Mat rental includes 2 heavily padded Sumo Suits and 2 Sumo Helmets, plus a large mat for wrestling. The suits allow limited movement, like a hilarious waddle or the popular "Sumo hop." The 2 sumo wrestlers then attempt to either force the opponent out of the circle or off their feet.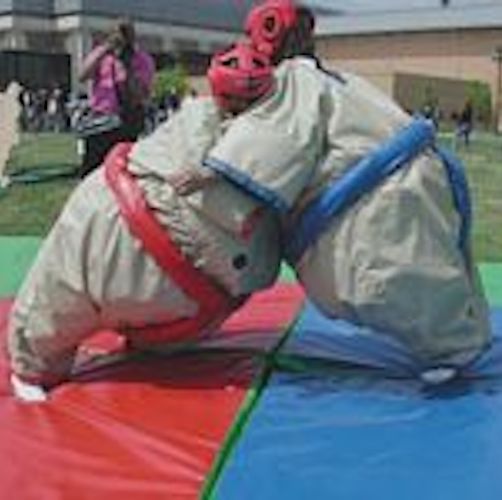 Few things can compare to an event with sumo wrestling suits. It's not only amazing fun for the contestants, it's hilarious entertainment for the crowd watching as well. Enjoy the battle as they wrestle for victory.