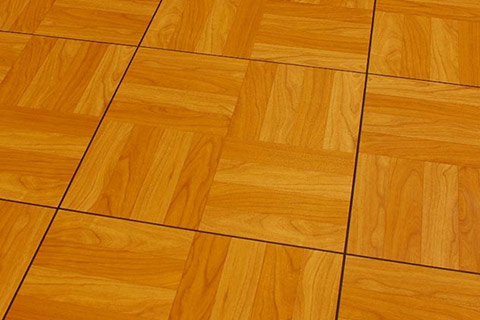 12' x 12' Dance Floor
12' x 12' Dance Floor
(32 guests)
O'Brien Productions
770-422-7200
obrienproductions.com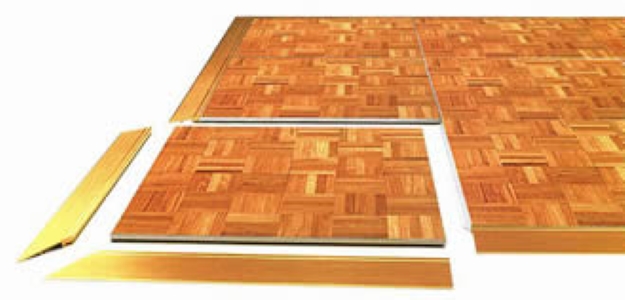 Temporary dance floors are a convenient way for you to provide the perfect dancing environment for your event no matter the size. Since these floors come in sections, you can easily adjust their size to the suit the number of people in attendance. This 12' x 12' dance floor is suitable for 32 guests.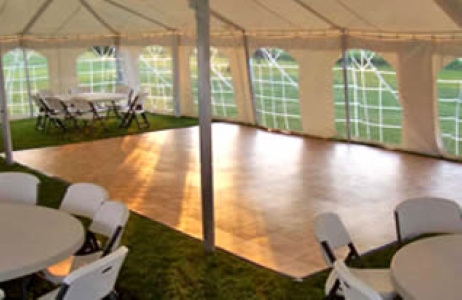 In addition, the portability of the sections makes it easy for us to set up a floor before your event begins and tear it down when the dancing ends. These wood parquet floors are perfect for weddings, galas, proms, homecomings, or any "High Heel Event".
O'Brien Productions will provide the experienced and knowledgeable staff to not only help design your event with you, but we also fully set up and take down the dance floor and decorations after it's over.

We understand how important it is for an event to be successful, and ultimately, valuable and stress-free for you. O'Brien Productions' professional staff is here to serve you and give you the best experience for your event. We can do as little or as much as you like and handle all the details!
O'Brien Productions and our experienced event designers will be happy to meet with you to develop and lay out a plan to create the perfect event. With over 30 years experience in the party planning business, we have produced over 10,000 events for clients of all sizes. We can manage every detail for you and take the work out of your next event. Call us at
770-422-7200
and let us show you how we can help you.

Follow these guidelines for your dance floor rental -
9' x 12' - 24 guests
9' x 15' - 30 guests
9' x 18' - 36 guests
12' x 12' - 32 guests
12' x 15' - 40 guests
12' x 18' - 48 guests
15' x 15' - 50 guests
15' x 18' - 60 guests
15' x 21' - 70 guests
18' x 18' - 72 guests
18' x 21' - 84 guests
21' x 21' - 98 guests
27' x 27' - 162 guests