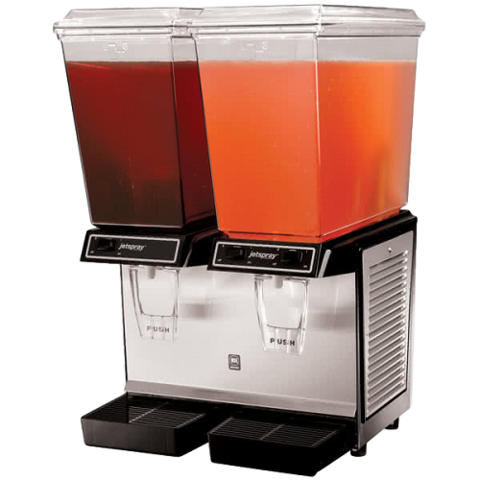 5 Gallon Duel Jet Spray Beverage Dispenser
Actual Size: 27 1/4"H x 17 1/2"W x 15"D - 5 gallons
Outlets: 120 V





5 gal. Duel Jet Spray Beverage Dispenser
O'Brien Productions
770-422-7200
www.obrienproductions.com
Our 5 gallon Duel Jet Spray Beverage Dispenser is a simple and effective way to enhance your snack bar or buffet. This dispenser makes it easy than ever to give your fruit juice, iced tea, and iced coffee the exposure they deserve and keep your beverages chilled and ready for consumption for hours at a time.
Use this drink dispenser at festivals, carnivals, large events, parties, sporting events, and even backyard fun.
Serves 5 gallons, about 50 servings of 12 oz. drinks.