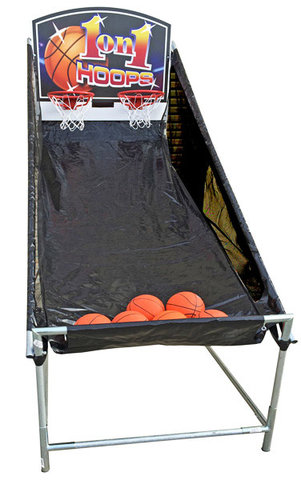 1 on 1 Hoops Basketball
Our 1 on 1 Hoops Basketball game is a competitive basketball game where two players compete in a timed shootout. Whoever scores the most points before they run out of time, wins! 1 on 1 Hoops Electronics Basketball Game is fast passed with a timer and LED electronic display.
This game is designed for two players.
As the players fire the shots at the hoops, the side netting keeps the basketball in play for continuous shooting.