With multiple Easter options available for you to choose, O'Brien Productions can customize your needs so all of your guests have a beautiful day.
Easter Bunny Visit:
Our sweetly costumed Easter Bunny can make his way around your venue, visiting with each and every little guest, bringing smiles and laughter along the way.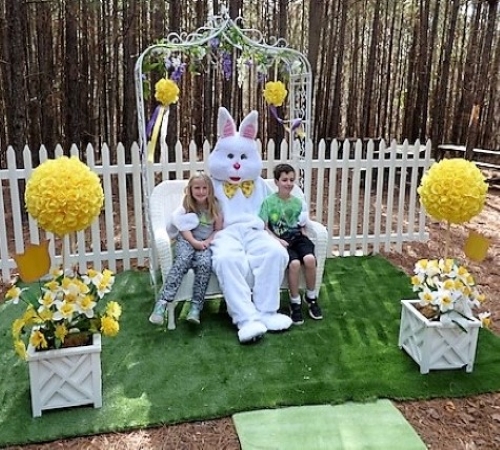 Easter Bunny and Seating Area:
Our decorated seating area is available along with the Easter Bunny and is perfect for picture time. This seating area is available to be set up indoors or out depending on weather and your venue.

Bunnypalooza:
Not only does the Easter Bunny visit, but he also joins in on the Easter Egg Hunt. He will navigate through fields with your little guests, helping them to fill their baskets with beautifully colored eggs. If you prefer, we can supply plastic eggs filled with age appropriate treats. Along with the coordinating sitting area, egg hunt, and the Easter Bunny himself, we can bring bounce houses, face painting artists, spring crafts, refreshments, concessions and even more! Our DJ can entertain with music and games while parents and kids enjoy the excitement.

Hip-pity Hop on over to Bunnypalooza because EVERYBUNNY needs O'Brien Productions for their Easter Event! Call O'Brien Productions or click the link for a quote today and let us create the perfect Easter package for your HOA, country club, neighborhood gathering, corporate event, Property Management tenant appreciation, or family celebration.
Request an Event Quote Today!

We are ready when you are, with great resources, ideas, and the experience you need for a great Easter Party. We do it all & we do it better! Call O'Brien Productions at 770-422-7200 or click the link below to Request a Quote today!
Request A Quote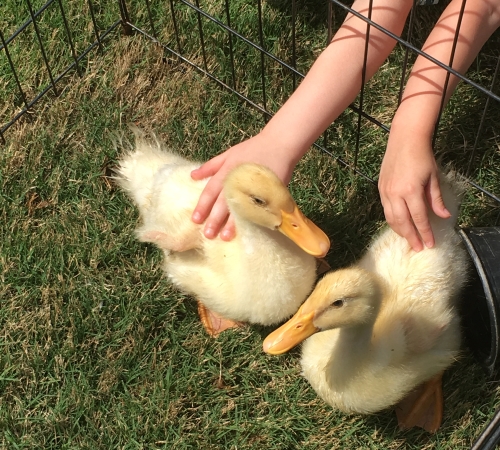 Theme Party Easter

O'Brien Productions Easter Egg Hunt with Easter Bunny YouTube Video.